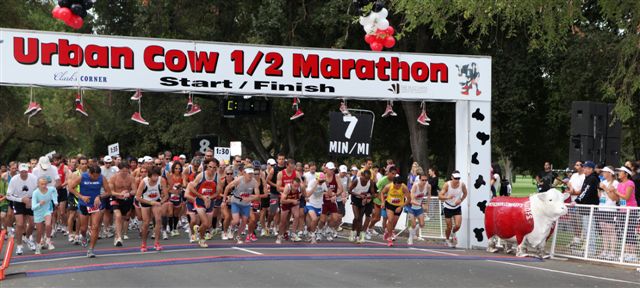 The Capital Road Race Management team
manages and/or times over 90+ annual running events including:
Capital Road Race Management is Northern California's premier event management and timing company. Formed in 1999 by Rich Hanna, Capital Road Race services events in Northern California to as far as Hawaii. Capital Road Race believes in a comprehensive approach to event timing and management. We pay attention to detail and deliver the athlete an experience worth the registration fee.
Owner Rich Hanna is a veteran of more than 75 marathons and ultra marathons, with a personal marathon best of 2:17. He is a two-time National 100k champion and captured the silver medal in the 2001 World 100k Championship in Cleder, France. More recently, Rich placed third in the 2017 American River 50k at the age of 52. Mr. Hanna owns and operates Capital Road Race Management, Northern California's premier race management and timing company. Over the last eighteen years, Rich has coached over 4,000 marathoners and half marathoners for The Leukemia & Lymphoma Society's Team in Training and the Harey Tortuga Fitness program. He lives in East Sacramento with his wife Suzy and son Cole.